---
Plan de la Grande Ile of Theodore Cornut in 1767
The 18th century Mogador.
The road from the south passing Diabet and the river Oued Ksob
meets the road from Marrakech in the east.
Outside the medina in the nort-east are some gardens
and the rest is dunes and the forest.


1895
1917
Place du Chayla 1930
Today Place Moulay Hassan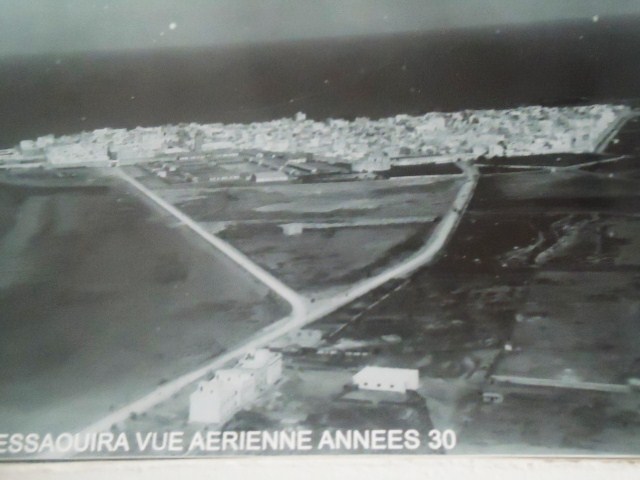 Aerial view of Essaouira 1930
---
1940th
Old photograph Overview Essaouira Medina
Outside the walls gardens and lakes in the north and east
and south of Bab Sbaa there is a military camp and
then dunes along the brach to the forest.
Old postcard
Arriving from the south crossing the dunes to reach the town
La nouvelle Kasbah with the clocktower and the Ben Youssef mosque inside old wall.
1977
1986
Astronaut Photography of Essaouira and Cap Sim beaches
---